ONLINE PAYMENT PROCESSING MADE EASY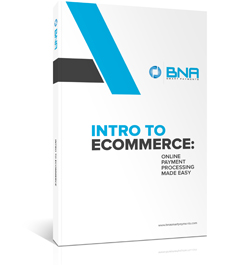 Choosing the right e-Commerce solution for your business and website can be difficult. Not only do you have to choose the right merchant services provider, but the different types of e-commerce solutions can quickly cause confusing and left you feeling defeated.
Our goal with this whitepaper is to help you become educated and informed so that you can ultimately make the right decision when choosing an e-Commerce solution.
In this whitepaper you will learn:
How to find out what your e-Commerce needs are
How to find the right e-Commerce solution for your business
Key steps in choosing your provider
Fundamental e-Commerce flaws
Fill out the form on the right to download your copy of the whitepaper
"Intro to e-Commerce: Online Payment Processing Made Easy"