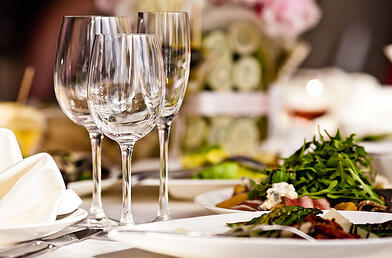 The logic behind any business is to drive revenue. In order to make this happen one of the smartest moves you can make as a merchant or a small business owner is to accept credit cards. Since their introduction, credit cards are becoming acceptable in more and more business all over the world, giving customers the ability to purchase items in a variety of different ways. Payment processing is extremely important to every business that requires acceptance of payment, however, it is especially important for restaurants. Patrons that are coming to your restaurant to dine, typically do not have the amount of cash that is required at the end of the meal. Also, patrons do not want to spend time walking to a designated payment area, waiting in line, or having to walk across the street to take out cash. Accepting credit cards at your restaurant will not only provide your patrons with options in order to pay for their food and drinks, but also provide your business with efficient, simple, secure payment solutions that will increase sales, increase patron satisfaction, and streamline daily operations. Below are some of the reasons why a restaurant requires efficient payment processing.
1.Giving your clientele a choice
---
More and more Canadians have fully adopted the use of credit cards to handle their day to day transactions. Introducing a restaurant service that accepts credit cards assures that the huge clientele will have the proper options when it comes to making payment for their meal or drinks. Having a payment option that allows your customers the option of paying at the table through a wireless terminal will make your patrons feel welcome. Pay-at-table options provide a secure pin and chip technology protected your customers card data and numbers, while never having to ask them to leave their table to pay.
2.Efficiency
---
Credit cards are a breath of fresh air when it comes to efficiency in restaurant service. This is because no time will be wasted trying to count change, they also reduce the mathematical errors that are often made when using cash as a mode of payment. With just a quick swipe on the credit card reader, both the staff and the customer will be on to the next thing on their schedule. Online reporting also will greatly increase business efficiency by keeping track of all daily transactions while giving you the ability to export the data into any accounting software. It has been noticed that customers will often spend more than they intended to, if they use credit cards. This is mostly seen when friends order rounds for others, or when customers request more orders from the menu. This will in turn increase your revenue as a restaurant owner, which is the core of any business.
3.Credibility
---
The fact that a restaurant accepts and processes credit cards has been known to increase the overall credibility of their business. This is because the clientele and even the banking system will see this business as credible and legitimate. Also, providing payment processing options to your patrons will promote your restaurant and engage new patrons to come dine.
Accepting credit cards as a mode of payment for your small business will also level the playing ground for you as you will find most of your competitors are already accept credit cards in their restaurants. The faster that your restaurant is able to have their current patrons pay, and have new patrons sitting at their table, the more revenue you are going to generate.