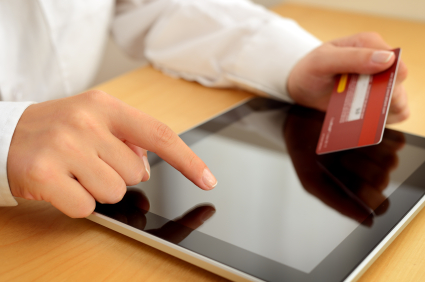 A virtual terminal may not be something you think your business requires. It may not even be something that you have heard of, but I can assure you that it is something that will be of benefit to provide you with simple, cost effective payment processing that is easy, secure and convenient. A virtual terminal is not just any other online payment processing, it is a secure URL that enables you to take payments over the phone, as well as card present transactions.
There are many reasons why a virtual terminal may be a perfect fit for your business, and I have outlined 3 for your convenience that will assist you in making a decision as to how you can incorporate this solution into your daily operations and payment processing for your business.
CONVENIENCE
---
The convenience of a virtual terminal starts with the ability to accept payments no matter where you are, as long as you have an Internet connection, or a smart phone. With the ability to process transactions on a virtual terminal through a secure URL, it does not matter where you are, making it convenient and efficient for you or your staff to accept payments on the go, or comfortably in your own office. Whether you have a mobile business, or a brick and mortar store, card present and card not present transactions are as simple as filling in the credit card fields, name, address and process.
Having a virtual terminal means that you do not have any hardware that you have to worry about. For the most part, a desktop or wireless terminal requires maintenance every now and then, and if one of your staff accidently drops the terminal on the ground, you may be on the hook for a hefty bill to replace it. With a virtual terminal, you do not have to worry about hardware, which is perfect for any boutique store, on the go business, or any industry that would like to keep their payment processing online. If you have a technical issue with your laptop, grab your tablet and you are up and running again, ready to accept payments in a flash.
EFFICIENCY
---
With a virtual terminal, you are able to include a number of different users to be able to use the same portal to process transactions on the go. This is ideal for a business that requires an in-field rep, or delivery service, service calls, or even just closing a deal out of the office. Being able to give access to more than one employee to process credit card transactions through a virtual terminal can increase your revenue and efficiency dramatically.
ONLINE REPORTING
---
With a virtual terminal, you have access to online reporting, which not only is a great asset to your bookkeeping, but it is a fantastic way to keep track of any and all transactions. This is perfect for a business that has a few staff members using the virtual terminal, as mentioned above in efficiency. Being able to monitor and access the transaction reports will ensure that your business continues to grow, and all your staff is processing the payments that they are expected to. Data is always important when owning and running a business. With online reporting, you will be able to not only outline the ever-important credit transactions, but also export the monthly report into any accounting or banking software to quickly and effectively keep track of all your incoming payments.
Whether you currently use a mobile payment terminal or a desktop terminal for your business, it may be time to look into a virtual terminal and find out first hand the benefits of having an efficient, mobile, effective way of accepting credit card payments through a secure URL on any smart phone, laptop, tablet or desktop computer.